Present Designations:
Professor and Consultant in Chemical Pathology
Organization:
Rehman Medical Institute and Rehman Medical College Peshawar
Additional Designation:
Convener Committee of Chemical Pathology College of Physicians and Surgeons Pakistan
Position at PSCP:
a. Life Member
b. Head of Education and Publication Division
c. Chief Editor of PSCP Newsletter 'The Spectrum'.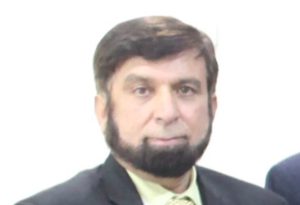 Brief Resume
Prof (Brig) Aamir Ijaz, after graduation from Allama Iqbal Medical College, Lahore (1983), passed FCPS in Chemical Pathology (1995) form AFIP Rawalpindi. He was trained in Paediatric Metabolic Disorders at Great Ormond Street Hospital London. He has also attended courses on Biorisk Management at Sandia Laboratories, Albuquerque, USA and Patient Safety at Maryland, USA. He has served at UN Hospital in Croatia. He is a qualified medical educationist and done his MCPS-HPE from CPSP. He has over 90 publications, authorship of 4 books and nearly 50 scientific presentations to his credit. He was editor of the Pakistan Journal of Pathology for three years He was awarded FRCP by Royal College of Physicians of Edinburg UK in 2011.