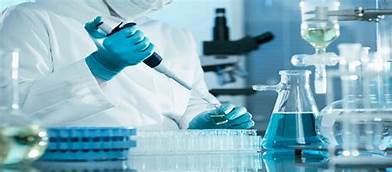 Pathology is the backbone of Pakistan health system
Pathology Pakistan is the national peak body for private pathology in Pakistan. Our members include both small specialized laboratories as well as large corporations with laboratories nationwide
PSCP members provide a majority of all community-based pathology services in Pakistan.
International Affiliations of PSCP
Asia and Pacific Federation of Clinical Biochemistry (APFCB)
Forum of societies of 16 Asian and Pacific countries i.e. Australia, China, Hong Kong, India,
Indonesia, Japan, Korea, Malaysia, Pakistan and Singapore.
PSCP has full voting membership and has membership of scientific, education and lab management committees
Membership of International Federation of Clinical Chemistry(IFCC).  PSCP is a member of IFCC which is an international body of Clinical Chemistry (Chemical Pathology).
Regular participation by PSCP in international meeting as country representatives.
PSCP: Academics
PSCP holds CPD activities at least once a year. Postgraduate courses and Biennial conferences were held on alternate years
Year Activity Venue
Feb 2005 1st Biennial Conference King Edward Medical College, Lahore
Aug 2006 1st Postgraduate Course AFIP Rawalpindi
Mar 2007 2nd Biennial Conference Aga Khan University Karachi
Feb 2008 2nd Postgraduate Course Army Medical College, Rawalpindi
Mar 2009 3rd Biennial Conference Quaid-e-Azam Medical College Bahawalpur
Apr 2010 3rd Postgraduate Course AFIP Rawalpindi
Feb 2011 4th Biennial Conference Allama Iqbal Medical College Lahore
Mar 2012 4th Postgraduate Course AFIP Rawalpindi
Dec 2012 1st Joint Conference AFIP Rawalpindi / Convention Centre Islamabad
Dec 2013 2nd Joint Conference PC Hotel Lahore
May 2014 5th Annual Course AFIP Rawalpindi
May 2015 6th Annual Course AFIP Rawalpindi
Nov 2015 3rd Joint Conference PC Hotel Lahore
May 2016 7th Annual Course AFIP Rawalpindi
Nov 2016 4th Joint Conference KMU Peshawar
Apr 2017 8th Annual Course CMH Lahore
Feb 2018 9th Annual Conference(Chemcon 2018) / QAMC Bahawalpur
Feb 2018 CME Seminar on World Rare Disease Day / Agha Khan University
Mar 2018 Advocacy Symposium on Bringing Laboratories Together in the Fight against Rare Diseases / Agha Khan University
April 2018 Meet the faternity to discuss expected changes in upcoming chemical pathology exam patterns/ Agha Khan University
May 2018 Hands on Workshop on Internal and External QC Data to improve patient safety by using statistical process control
July 2018 Workshop on Quality Control conducted by NIBD in collaboration with PSCP
July 2018 Symposium on Synacthen stimulation test for Addison's disease: The Diagnostic Implications
PSCP-Karachi Chapter Activities Report for the Year 2018
| S/No | Date | Conducted at Institute | Program |
| --- | --- | --- | --- |
| 1 | 11th January | Department of Chemical Pathology/ Indus Hospital | A preconference workshop conducted on 'Quality Assurance in Clinical Laboratory' at the ICON 2018-4th Biennial Conference at The Indus Hospital Karachi, January 11, 2018 by Department of Chemical Pathology/ Indus Hospital |
| 2 | 28th February | Department of Pathology and Laboratory Medicine/ Aga Kahn University | A half day symposium in line with 'Rare Disease Day' was arranged 'Challenges and Experiences in Diagnosing Inherited Metabolic Diseases in Pakistan' By Department of Pathology and Laboratory Medicine, Aga Khan University (AKU) in Collaboration with Pakistan Society of Chemical Pathology (PSCP) and Department of Pediatrics and Child Health, AKU |
| 3 | 8th March | Department of Pathology/ College of Physicians and Surgeons (CPSP) | Advocacy Symposium was conducted on 'Bringing Laboratories Together in Fight against Inherited Metabolic Disorders' On the occasion of 'World Rare Disease Day'. By Department of Pathology, CPSP and Department of Pathology and Laboratory Medicine, AKU in Collaboration with PSCP |
| 4 | 26th April | Department of Pathology and Laboratory Medicine/ Aga Kahn University | A networking Session on 'Meet the Fraternity to discuss expected changes in upcoming Chemical Pathology Exam patterns' by Department of Pathology/ CPSP in collaboration with Department of Pathology and Laboratory Medicine, AKU and PSCP. |
Several academic activities took place in 2017 under the auspices of PSCP
On 21st Jan 2017 a Multi-disciplinary Team (MDT) was held at AFIP Rawalpindi on the topic of "Maternal and Newborn Screening". The meeting was followed by Inaugural Meeting of new PSCP Executive Council attended among others by President, Vice President and Secretary PSCP.
Zoom Lectures, which were started in 2016 continued until Feb 2017. These lectures proved to be a great source of learning.
On 1st April 2017 a CME Seminar on "Newborn Screening and IMDs was held at Lahore under the joint auspices of PSCP, Chughtai Laboratories, and ZB Foundation
On 28th April and 29th April 2017 8th PSCP Annual course was held at CMH Lahore Medical and Dental College, Lahore
On 02 Aug 2017 Meeting of Prof Aamir Ijaz with Dr. R Camb, HOD Chem Path at QE Hospital Birmingham UK.
On 12th Aug 2017 Chemcon 2017 was held at AFIP Rawalpindi
On 28th September 2017, a seminar on "Spectrum of Endocrine Disorders" was held at Shalamar Medical and Dental College Lahore
PSCP Publications